7

Cultural Significance of Hedges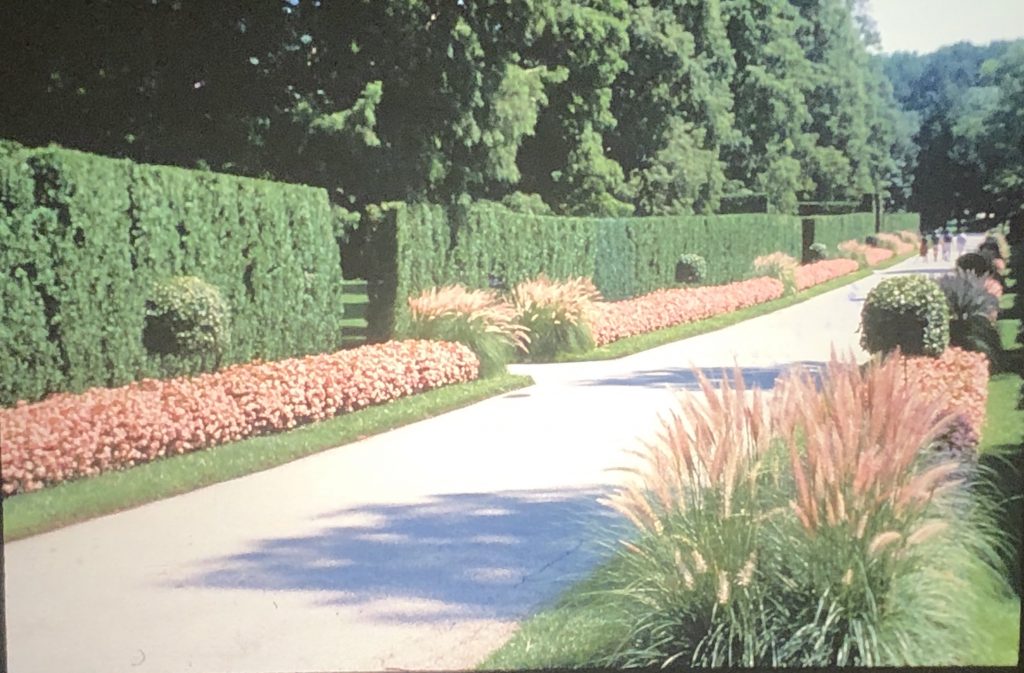 Hedges reflect signs of care, sophisticated gardening skills, and a managed landscape that conveys human intervention. Formal garden hedges are one of the essential, classic elements of garden design. A clipped hedge subconsciously conveys care and order, a feeling of privacy, protection, and perhaps a safe enclosure. Garden dominance and control of plants is something humans have come to favor; a clipped hedge creates a sense of management, control, and good citizenship.
What does it mean to plant a hedge in your landscape? Is it simply an element of garden design that subconsciously conveys what you can afford, showing status or a measure of wealth? Was Louis XIV showing off his wealth and power when he created his hedges? Yes, he was but today's typical gardener is not usually consciously showing off with hedges, but more often wanting to create privacy or seclusion.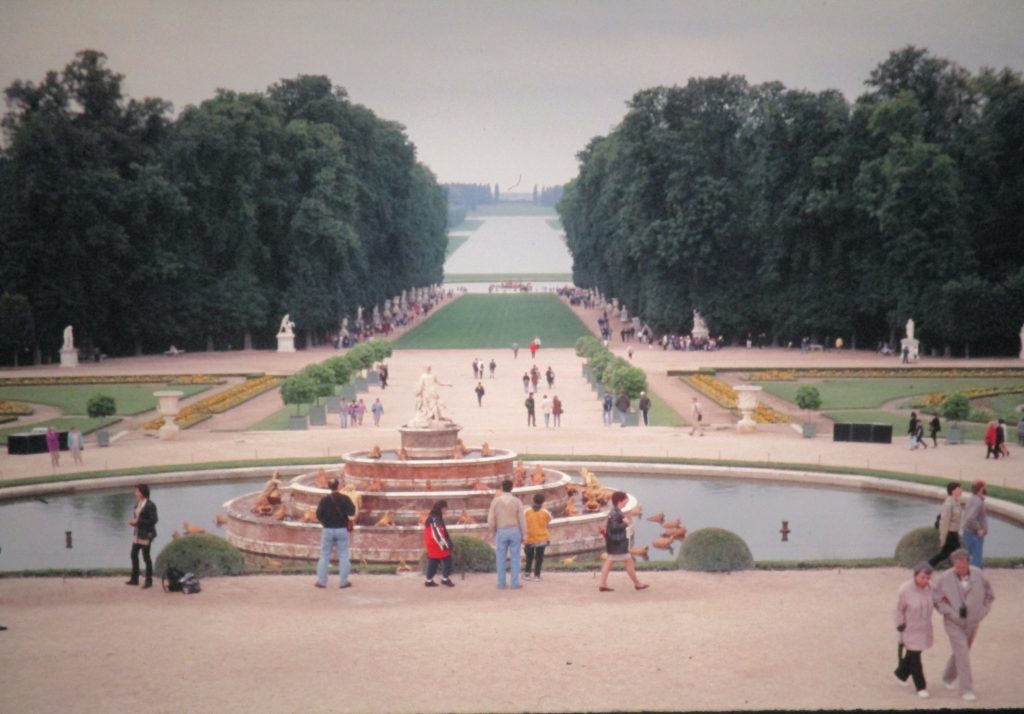 Gardeners today are much more apt to plant a hedge that is unpruned and requires little upkeep but can screen an unsightly view, provide privacy, or perhaps protect from wind and snow.
Few people may mention or think of a hedge as a requirement for a "good" landscape design, but feelings are easily evoked when seeing a hedge or when walking along one. The 15-foot-tall hedge in the Lurie Garden in Chicago was planted and clipped to show the City of the Big Shoulders, a living symbol of the city's trademark name from Carl Sandburg's poem.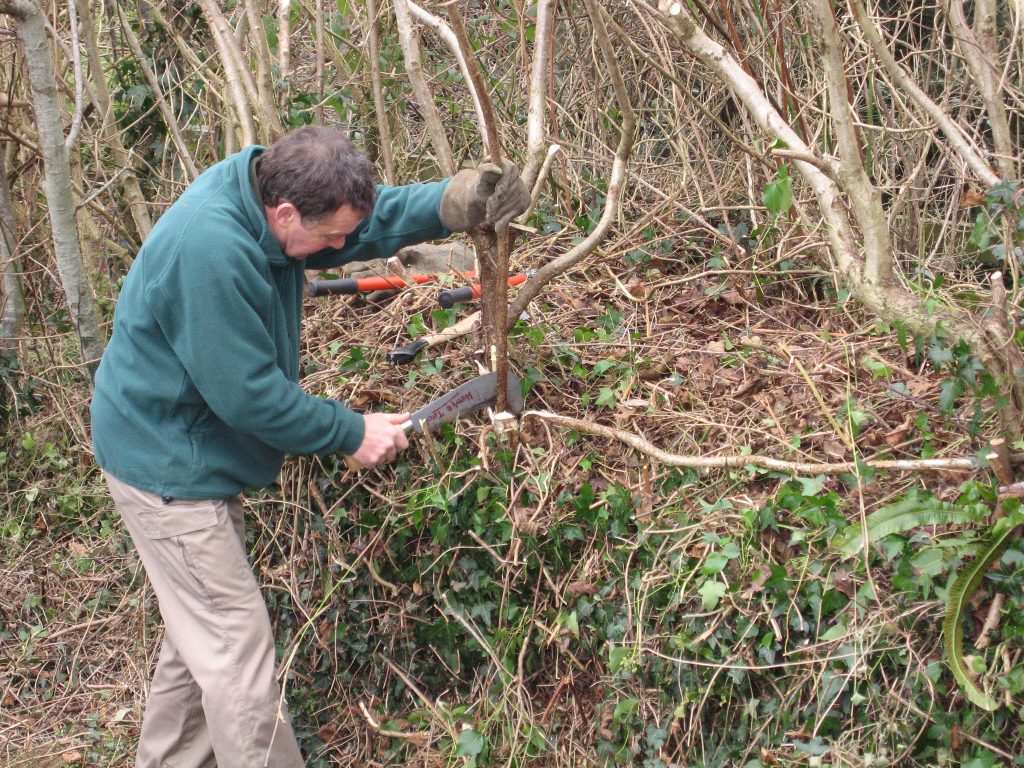 Americans are often too busy to maintain a hedge, and while we know what a hedge is, we know almost nothing about hedgerows. A hedgerow is a linear planting of multiple kinds of shrubs and quite often trees that have traditionally been used for agricultural property boundaries in England. A brief look at the National Hedgelaying Society and Hedgelink makes it clear that Great Britain has evolved with hedgerows and their management is very much a part of British culture and heritage-something quite different from the single species of hedge typically used in garden and landscape design. Hedgerows are maintained by hedgelaying, a practice rarely if ever seen in the U.S. which consists of cutting plants partially off (usually with an axe) and laying the stems down (often at a precise angle) to create a row of living fence. Multiple kinds of plants are grown together to form this layered thicket, or hedge which sometimes has a stone or earth mound at the base.

Hedgerows can be a source of species diversity while supplying food and refuge sites for animals, insects, and birds. In England, all wild birds and their nests (while being built or in use) are protected under the Wildlife and Countryside Act 1981. Some hedgerows are protected from removal by the 1997 Hedgerow Regulations.
The use of hedges for screening and privacy can create problems, which led to regulations in England under the Anti-social Behaviour Act 2003 Part 8, to address the problem of un-neighborly disputes over the height of hedges. The maximum height of two meters on domestic evergreen boundary hedges is now the law. 'Over the Garden Hedge' shows how to settle your garden differences with neighbors without involving the local government.
Hugh Barker has written an interesting and, as he says, "idiosyncratic guide" to hedges in Britannia. He provides a "series of rambles through geography and history, a light-hearted debate with the past" about how the hedge "developed as a symbol of territory, boundary, property, and decoration." For anyone who finds interest in hedges, Barker shows their vast diversity. He is a staunch supporter of hedgerows and their conservation and states: "People of Britain-the future of our hedges is in your hands."
As of 2021, only the Morton Arboretum in Chicago and the Minnesota Landscape Arboretum in Chanhassen, Minnesota, are maintaining hedge displays in the U. S. While these displays might seem out of fashion with today's landscape design, a hedge remains a classic design element. With new knowledge of the benefits of hedges coupled with more naturalistic designs and new plants for varying heights, today's gardeners can choose from a wide selection of plants for hedges. Although Americans today think of hedges primarily for privacy, we should appreciate the additional ecosystem functions they provide.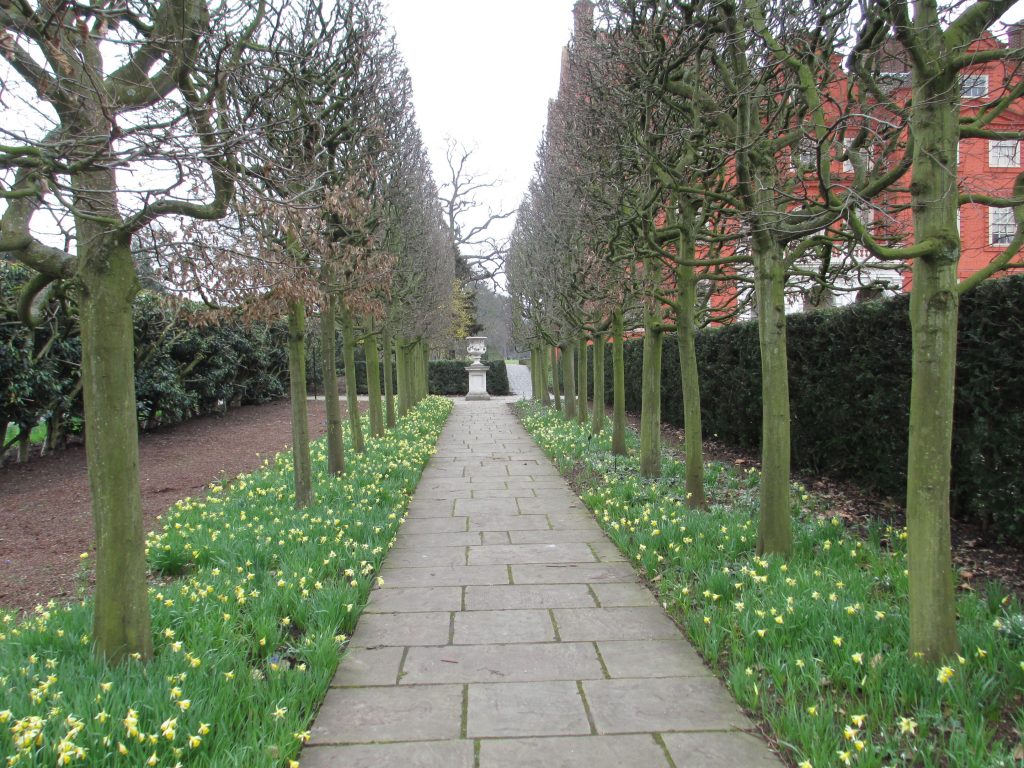 Whether you realize it or not, seeing hedges may evoke feelings from your past exposure to gardens or may nudge you to plant a hedge on your own property. "Shaping a hedge is the closest most of us will ever come to doing sculpture or erecting a monument, but I think the real reward is more mundane. Shearing is very empowering-it gives you an exhilarating sense of control and achievement. You can stand back afterward and say, look what I've done," Rita Buchanan, Country Gardener magazine, 1999.
Owning property and the resources to manage a hedge may have originally defined hedges as aristocratic plants, but in light of our increasing knowledge of how plants are necessary for our health and their ecosystem benefits we should all embrace hedges. Whether in public parks, botanical gardens such as the Morton or Minnesota Landscape Arboretum, or our personal private property, hedges encourage our well-being and further interaction with the natural world.