4

Jack Pine as a Hedge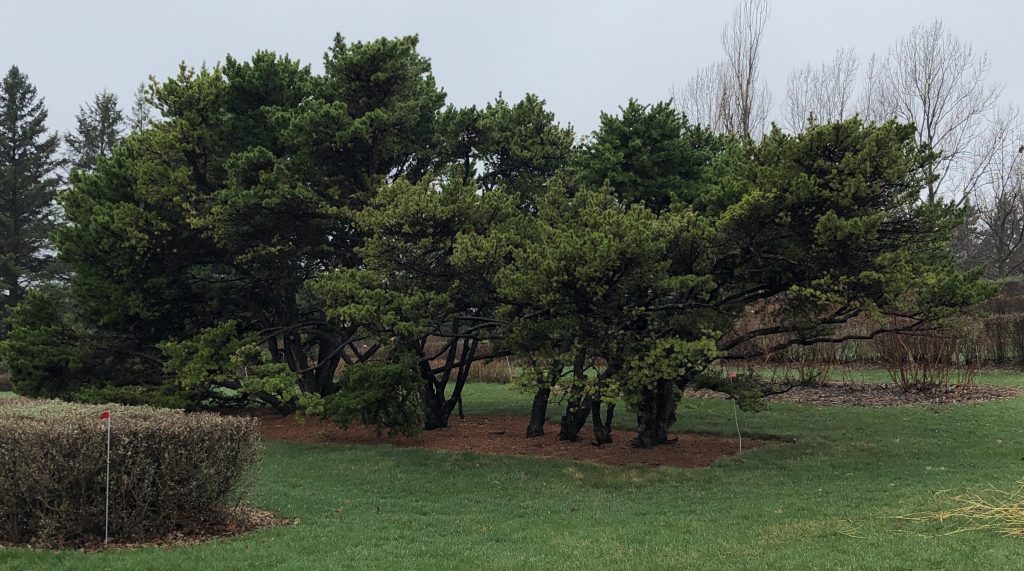 The largest plant in the MLA Hedge Collection is an informal, unpruned hedge of 7 plants of Pinus banksiana, Jack pine, a 1962 accession. These plants were selected from seed collected from a witch's broom in Chittamo, Wisconsin, by Albert G. Johnson (1912-1977), an early Arboretum curator. Because the plants are from seed, they are each a unique individual, and although somewhat dwarf, they show variation and often, in a typical winter, some snow damage. Coming from a witch's broom can alter the plant's ability to grow as large typical Jack pines. After nearly ten years, Snyder noted, "with very little pruning, this plant is shaping into a beautiful evergreen hedge" (Snyder, 1971).
Today, nearly 60 years later, we can see the shorter, somewhat dwarf stature. Some may question what this plant is doing in the hedge area, but others see its value for a tough, native evergreen that can provide a cold hardy year-round screen that attracts wildlife and tolerates a wide variety of sites.