6

How are the Developmental Affirmations used?

You can offer them directly to give support to children and to yourself by saying them, singing them, posting them, making games with them. You give them by the way you speak, touch, look, respond to, spend time with, interact with and pay attention to people. You can do the activities found in Question 7: Can I do activities with the Developmental Affirmations?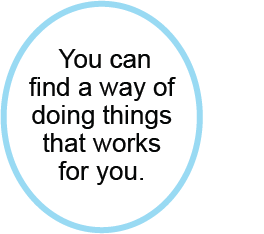 You can find a way of doing things that works for you.
Structure — Stage 5
*
DIGGING DEEPER: more options.
The Developmental Affirmations can remind you to provide, as well as you can, an environment in which children and adults can decide to trust themselves and you. You can use the affirmations to help you think about what you really want for your child or for people of any age. You can write the Developmental Affirmations on your own cards, or print them out as a handout list or bookmarks. You can also purchase them as colored affirmation ovals cards.