4

Who are the Affirmations for?

All people. All ages.
The Developmental Affirmations are designed for use across the entire lifespan — from prenatal to end of life. They also cross ethnic and cultural lines as we have been sent translations of the affirmations by clergy, therapists, coaches, educators, and people who just find the affirmations helpful who are using them in: Russian, Spanish, Chinese, Romanian, German, Austrian, Swedish, Italian, Czech, Icelandic, Swahili, and Japanese.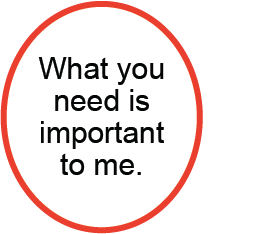 What you need is important to me.
Being — Stage 1
*
DIGGING DEEPER: more examples.
Affirmations are helpful for parents who want to parent differently than they were parented. They also provide support for those whose parenting was helpful. Developmental Affirmations are especially supportive for people who are in stressful situations. Parent educators have used these affirmations with babies, children, adolescents, young adults, middle-aged adults, and the elderly. Developmental Affirmations are used in homes, schools, colleges, social service organizations, religious organizations, half-way houses, prisons, and treatment centers.