Be able to describe what binocular rivalry is.
Be able to give an example of under what conditions binocular rivalry may happen.
Binocular rivalry is a visual phenomenon characterized by oscillation between two different perceptions of a constant stimulus (Bradley, 2012). This can happen through (a) one image being read by both eyes, or (b) two different things being read by either eye.
The first instance (a) is often associated with optical illusions, such as "Does Figure X below say Green, or does it say Blue?" Images like these can be interpreted as two different things. The mind jumps between one or the other as we can only consciously attend to one of these interpretations at a time (Carter 2006). The interpretation that you are focusing on at the time is considered the dominant perception, while the other is temporarily the suppressed perception (Carter, 2006).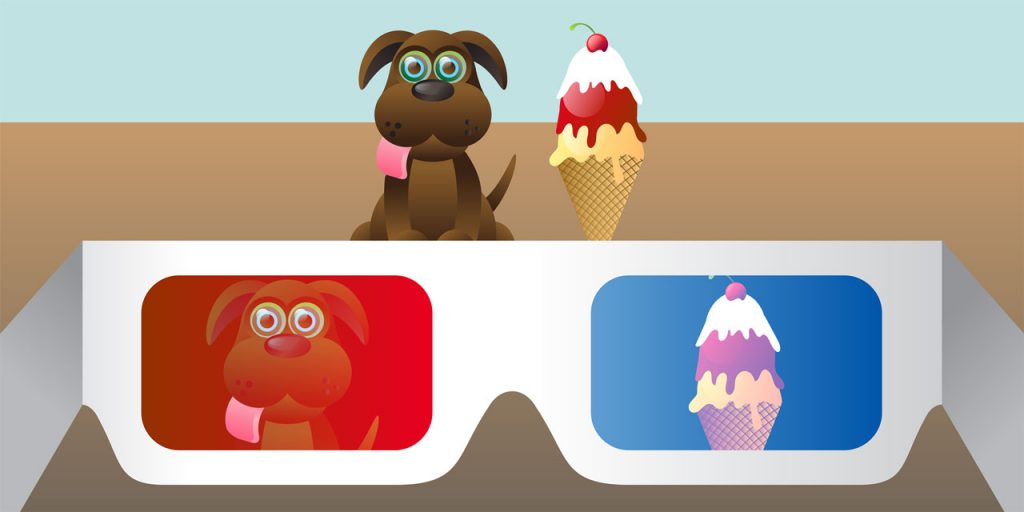 The second instance of binocular rivalry (b) is where 2 different things are read by either eye.This is often experienced when looking out of the corner of one eye. When you do this, you are able to "see through" your nose. This is because the two images from both eyes are combined. As one image is interpreted as dominant, it precedes over the other image, hence your nose appears as a ghostly outline.
Authored by: Jarod Davis
Provided by: University of Minnesota
License: CC BY 4.0
References:
Binocular Rivalry, Olivia Carter, 2006. http://visionlab.harvard.edu/Members/Olivia/tutorialsDemos/Binocular%20Rivalry%20Tutorial.pdf
Binocular rivalry for beginners, Bradley N. Jack,2012. https://www.ncbi.nlm.nih.gov/pmc/articles/PMC3485850/