Know what sensory substitution is.
Be able to describe examples of sensory substitution options available for reading and navigation.
Sensory substitution is the process of using a different sense (such as touch) to replace or makeup for the lack of another (commonly sight). Often technology is required to make this process more feasible and provides an alternative to those who lack the ability to experience sensations in the usual way.
There are many tools for visually impaired people on the market that can help them live more independent lives. Here are a few.
One example is Microsoft Seeing AI (https://www.microsoft.com/en-us/ai/seeing-ai), which is an application of current developments of computer vision. The app can be used in different contexts, such as reading, scene recognition, and social interaction. It can transcribe printed text into audio by using the phone camera. People can also use it to recognize people's faces, currency, and some common scenes.
Another approach is the service of remote assistants, such as Aira (https://aira.io/). Users who subscribe to the service can connect with a trained assistant on their phones. The agent can see through a user's phone camera and offer requested assistance for activities such as reading mail/bills or navigation. Many public spaces in the U.S. have adopted this service. For example, people with visual impairment can access this service in the MSP airport and many Target stores without additional charges.
VoiceOver is also a popular accessibility function built in Apple products, such as iPhones, iPads and Macs. It can help users read texts on their devices.
These technologies cannot replace white canes or guide dogs or orientation training for the visually impaired, but they can provide more accurate information for the visually impaired about their surrounding environment and the elements they interact with on a daily basis.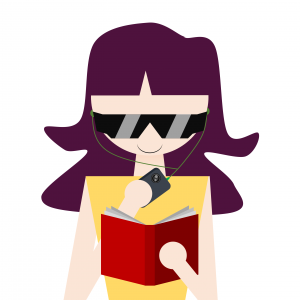 If you want to know more about sensory substitution, watch this video or take a look at this website.
CC LICENSED CONTENT, SHARED PREVIOUSLY
Cheryl Olman PSY 3031 Detailed Outline
Provided by: University of Minnesota
Download for free at http://vision.psych.umn.edu/users/caolman/courses/PSY3031/
License of original source: CC Attribution 4.0
Adapted by: Jarod Davis