Be able to define nociceptive pain and give an example.
Be able to define inflammatory pain and give an example.
Be able to define neuropathic pain and give an example.
There are three types of pain.
Nociceptive pain is mediated by cutaneous receptors which detect heat, cold, severe force and chemical insult.
Medical term that describes pain from physical or potential damage to the body
Examples: pain felt from sports injuries, dental procedures, or arthritis
Inflammatory pain happens when immune responses activate nociceptors in response to injury. Pain associated with tumors and post-injury swelling are examples of inflammatory pain.
An increased sensitivity due to an immune inflammatory response
Examples: pain, redness, or swelling caused by a cut, bump, and any injuries ranging from minor to major
Neuropathic pain is caused by damage to the nervous system itself (e.g. carpal tunnel syndrome, sciatic nerve pain).
Associated with abnormal sensations or pain from non-painful stimuli
Examples: phantom limb, neuralgia, diabetic neuropathy, central pain syndrome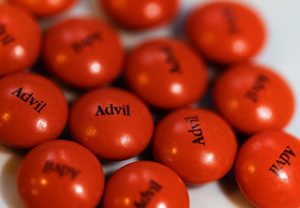 CC LICENSED CONTENT, SHARED PREVIOUSLY
Cheryl Olman PSY 3031 Detailed Outline
Provided by: University of Minnesota
Download for free at http://vision.psych.umn.edu/users/caolman/courses/PSY3031/
License of original source: CC Attribution 4.0
Adapted by: Annie Chen