Module 7: Hematogenous Infectious Disease
Module 7.2: Blood Smear Examples
Blood smear examples
Here are a few examples of common organisms found on the blood film of veterinary patients in the United States:
Table 7.1: Common organisms found on the blood film of United States veterinary patients; *picture of the organism in the text below

Organism

Species found in

Where it is found (intra/extracellular)

Magnification easiest found at

Location on blood smear

Parasitic

Dirofilaria immitus
Canine, Feline
Extracellular
10x
Feathered edge
Trypanosoma sp.
Canine, Bovine
Extracellular
40x
Monolayer
Babesia sp.*
Canine, bovine
RBC
40x, 100x
Monolayer
Cytauxzoon felis*
Feline
RBC (piroplasms), monocytes (schizonts)
100x
Monolayer (piroplasms), Feathered edge (schizonts)

Bacteria

Anaplasma phagocytophilum
Canine, equine
Neutrophils, eosinophils
40x
Monolayer
Anaplasma marginale*
Bovine
RBC
40x, 100x
Monolayer
Ehrlichia ewingii
Canine
Neutrophils, eosinophils
40x, 100x
Monolayer
Ehrlichia canis
Canine
Monocytes, lymphocytes
40x, 100x
Monolayer
Mycoplasma sp. (M. haemofelis, M. haemolamae, M. canis)
Canine, feline, camelids, many others
Surface of RBC's
100x
Monolayer

Fungal

Histoplasma capsulatum*
Canine
Monocytes
40x, 100x
Feathered edge, sometimes monolayer
Visual atlas
Here is a visual atlas of some of the organisms described in the table.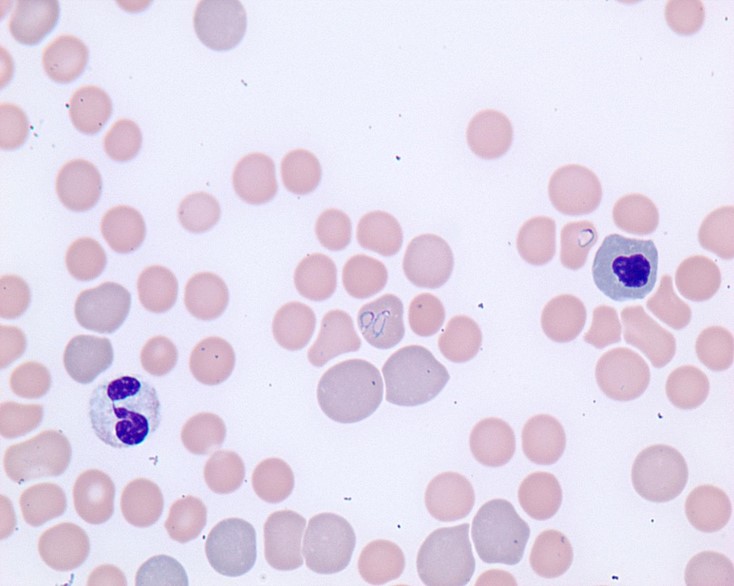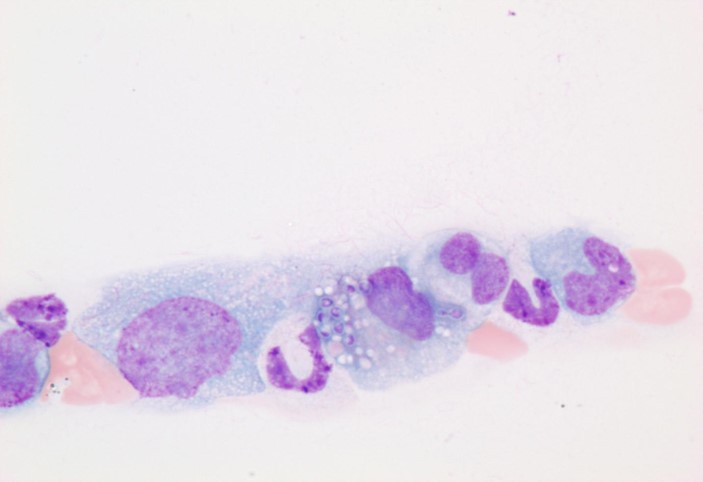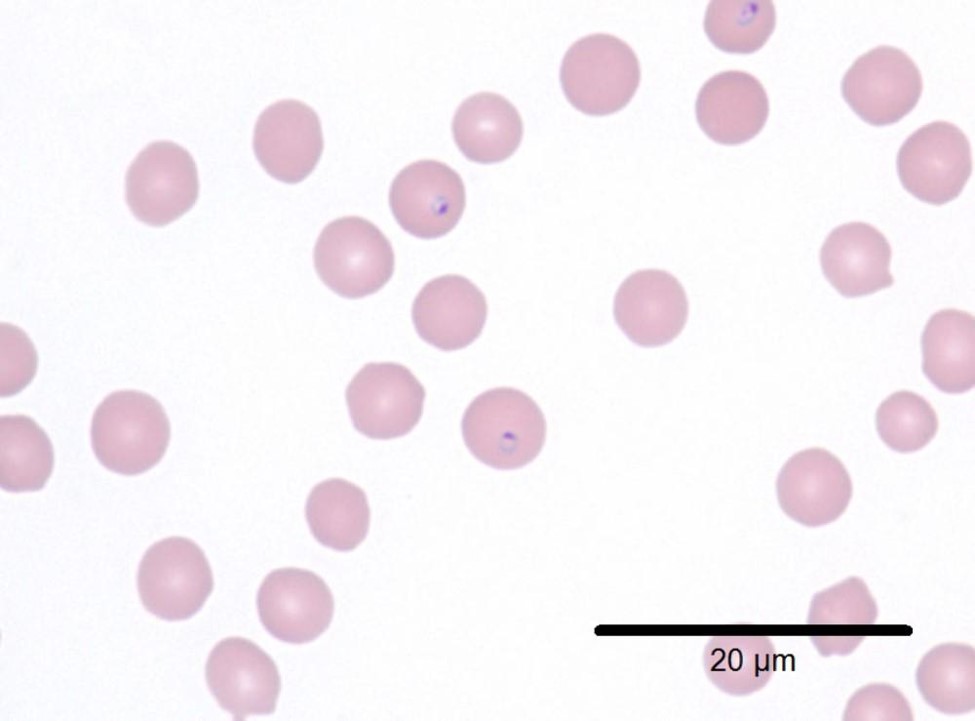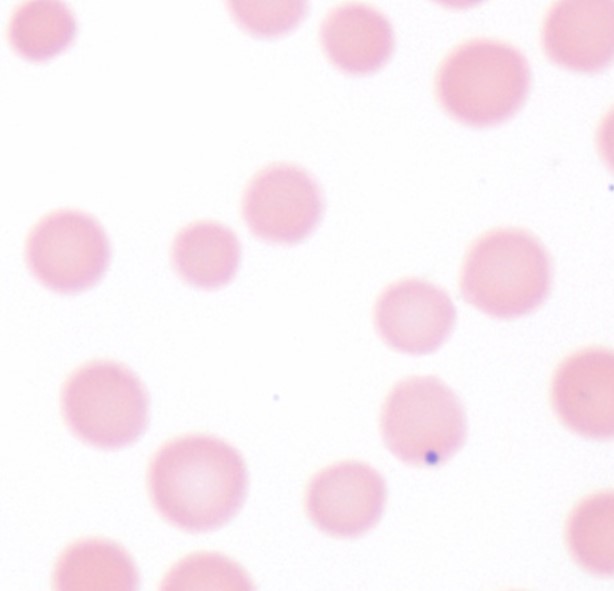 ---
Knowledge check